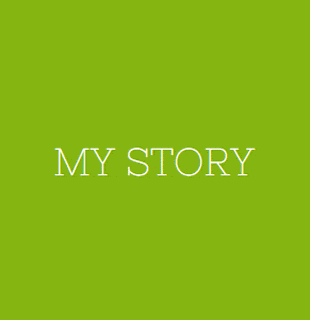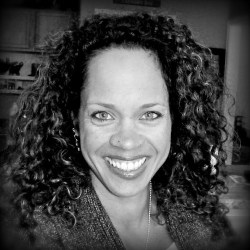 Those memories that stick within you, randomly appearing to evoke contemplations of a lifetime of choices and changes…
I clearly recall my 6th grade English class in a small town, tightly surrounded by other small towns in New Jersey. In a K-8 school where students were held accountable for their actions not only as students, but possibly more so, as developing human beings. This was in large part because we were encircled by the same teachers and staff our entire elementary / secondary years. It was a school that felt like home. Our English teacher pushed us to meet personal achievements that were significantly more challenging than the academic standards we were required to fulfill. My interest in affecting the emotions in others through the stringing of carefully placed words was born in her class… grades 6-8.
We were given two choices for a poem to memorize, recite and interpret to the class. Locking my mind on those choices now, I can scarcely recall the first which all but 2 in our class chose. It was easy. Short. Void of challenge or deep thought of meaning (if you can say that about a poem). The second was long. LONG. With twists and turns and interpretation. It was challenging and I thought myself unwilling to give into what was "easy" when I knew I was capable of so much more. I and one other girl chose this poem and it has stayed with me some 32+ years later, "The Road Not Taken" by Robert Frost…
"Two roads diverged in a wood and I… I took the one less traveled by, and that has made all the difference."
In 2008, with my B.A. in Psychology, our oldest son was born. It was shortly thereafter that I found myself following the path of a former Victim's Advocate turned advocate for those with intellectual and physical challenges. Originally diagnosed at 9 months old with Cerebral Palsy, he spoke his first words early and developed all else on time, short of physical milestones. Nevertheless, after years of confusion and the development of debilitating behaviors, he had been diagnosed with Autism, Sensory Processing Disorder, Global Developmental Delays and then finally with intractable (untreatable) Epilepsy. In June, 2012, he underwent a successful full, left-sided hemispheretomy. He is now a thriving, developing, seizure-free young man with a younger sister and brother.
For a time, from our personal journey of struggles and pain, triumphs darkened by despair for the future with no answers, my family endured and found victory in persistence. We also found so many others that, like we had, needed to know that their wails from despair and loneliness, their feelings of drifting on a deserted island into an abyss, would not be met with abandon. That they were not alone. So in 2010, I founded a blog, Special Happens; a few years later, I was compelled to open the blog to other parents of children with special needs in order to spread their voices into a community who desperately needed to hear what they had to share.
While I continued to contribute to a number of published books and online publications within the special needs community, serve as a Member of the Board of Directors for the Sensory Processing Disorder Foundation, participate in the 2014 Children's Hospital of Colorado Advocacy Boot Camp, fine tune my social media skills, and become involved in our children's school culture, life became less desperate. I looked up, took a breath and noticed I had other interests.
My branches continued to grow along with my interest in the world we live in, including an interest in a family's overall health and wellness, and even to residential real estate. A strange combination? Let me share a differing perspective….Had I have refused to neglect making footprints on other paths simply because they didn't 'look' like the path I was on, what adventures would I miss? What would our life look like if I chose one path, used only one color in my life's painting, had been willing to accept doomed predictions, unwilling to ask questions or had refused to remain open to educating myself more. Had I done that, we may still have no answers for our first born. Shivers come from the prospect of who he would be had I, had we, approached his health differently.
As time continues, I have slowly become aware of the way my phone rings, texts appear, my inbox fills, and those I hardly know manifest with questions… people seeking an honest and thoughtful consideration of the affairs that weigh heavy within their own paths. This happens not because I know so much about one life theme, rather because I have chosen to educate myself on a variety of disciplines. And I'm willing to share. For some time ago I dared to ask myself what good am I in life if I keep what I learn to myself, unwilling to help another as others have helped me.
I am a self-educator and an advocate. I am a person who enjoys sharing any information I come across so that we can learn together. The paths of my journey have always had branches – offshoots off from my established foundation that demand understanding, exploration and following, all grounded in one firm root of understanding that life is about learning. And sharing. And caring enough to continue to do both. And do them well.
The branches of my life's path have caused me to move from being a juvenile probation officer, to victim advocacy to special needs advocacy, real estate, nutrition, health and wellness and… well, who knows what else. One thing is for sure, if there's an interesting path, I'll take it, learn about it and share that knowledge with you. For I am taking the path less traveled by…